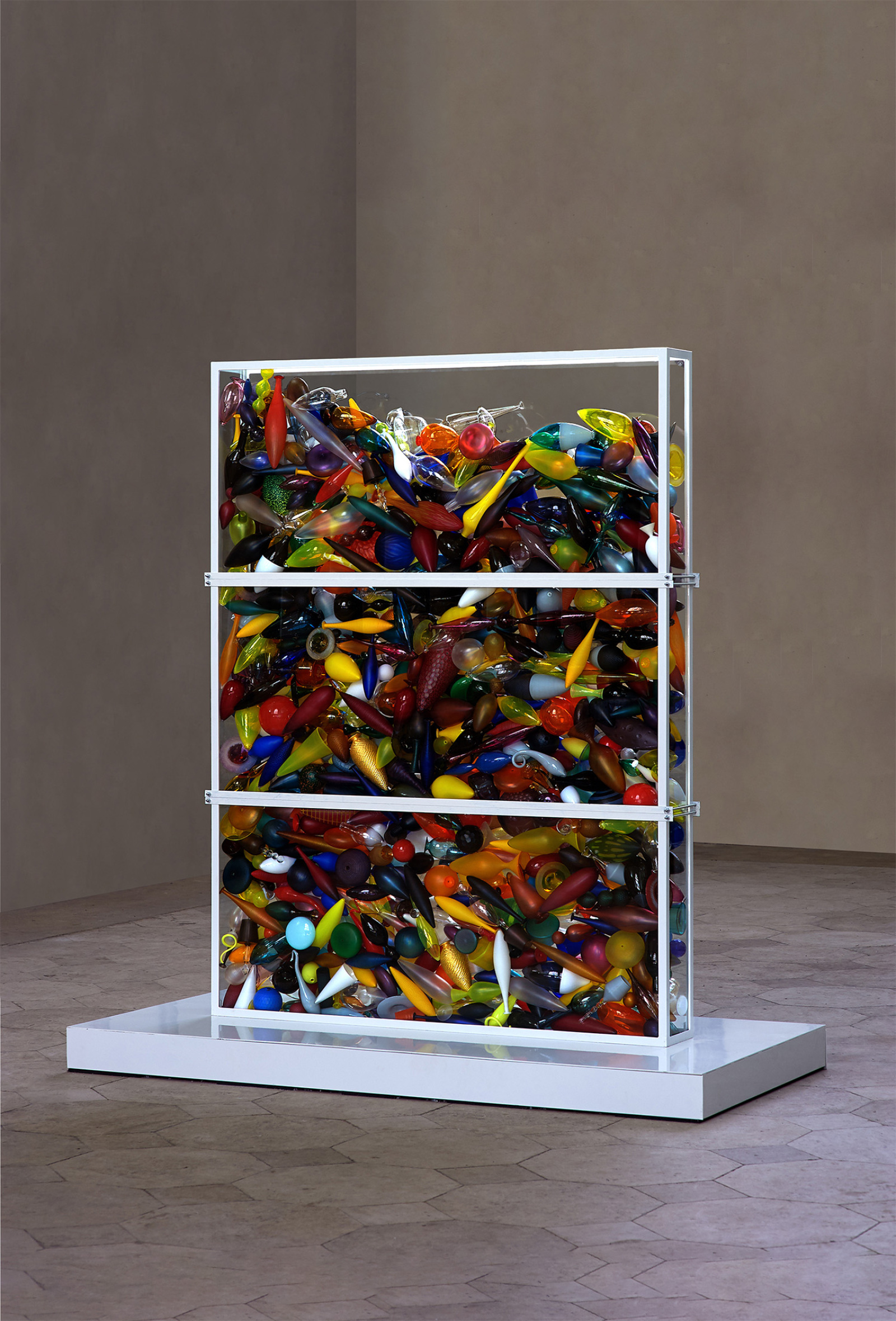 The 'Peoples' Wall' was first shown as part of Baldwin & Guggisberg's 2018 exhibition 'Under an Equal Sky' at Canterbury Cathedral, which embraced themes of remembrance, journeying and migration.

As Philip and Monica wrote of the work at the time: 'When people make the difficult decision to leave home, and with it their families and friends, they do so hoping they can find somewhere they will be welcome and rebuild their lives. The 'Peoples' Wall' represents the coming together of displaced people from far-flung places with existing populations to create vibrant multicultural communities – the kind that many of our most creative cities thrive on. Wall-building is often about keeping people out. This wall is transparent, it's about inclusion: this is our paean to a better future.'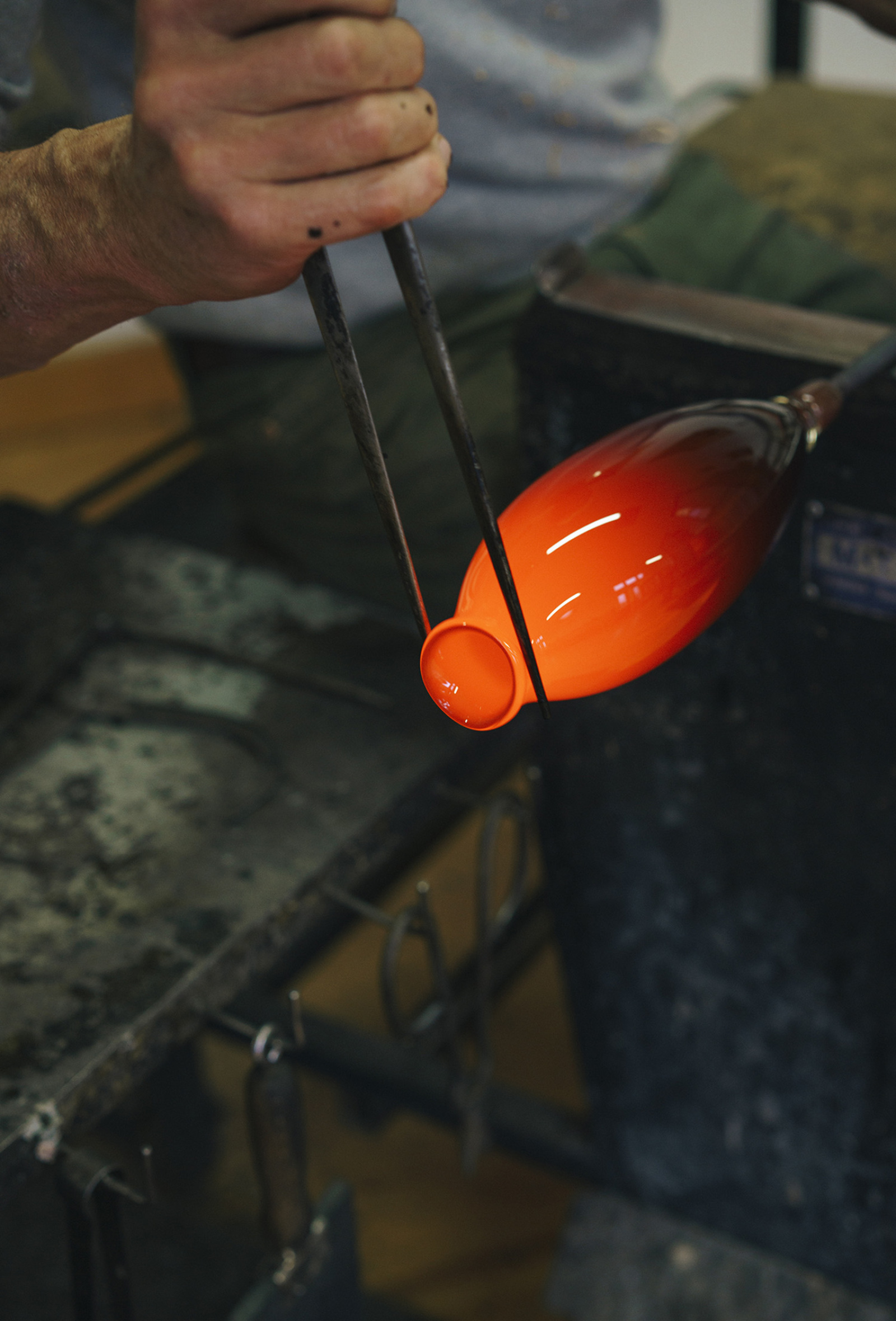 Philip Baldwin and Monica Guggisberg have been a collaborative team for more than forty years. They share an instinctive appreciation for the subtle blending of art and design, functionality, and abstract expression, combined with a love of material, glass especially – but also metal.

Their work has its own unique signature based in the Italian cold-working technique 'battuto', which they combine with the Swedish overlay process of layering colours. They have been pioneers in adapting these techniques, and their studio – now in Wales – has become a place through which generations of glass blowers have passed and left as masters of these processes and the craft.

Monica and Philip's work reveals a preference for archetypal forms and symbols that have been used in architecture and making since the beginnings of humankind. They see these forms as an expression of the deep connections between our time and human history, and increasingly their interest in the cultural historical aspects of the human condition plays a part in their practice.

Recent exhibitions in public spaces, such as in Canterbury Cathedral (2018–19) and at the Musée du Verre François Décorchemont in Conches (2022), reflect their concern for the shared conditions of our current age, highlighting some of the challenges while continuing to express their love of beauty in object and form.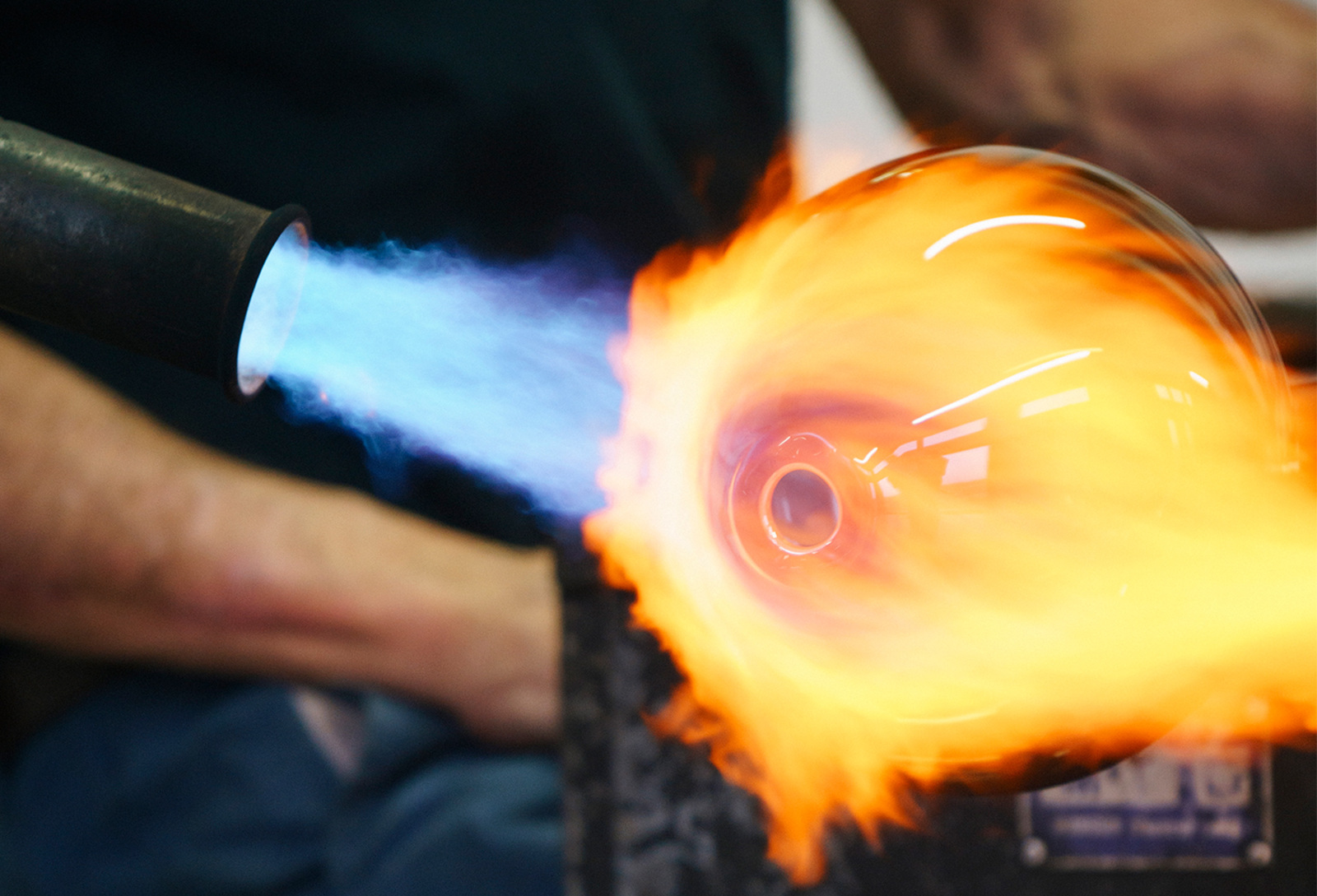 'I was first introduced to Monica and Philip a few years ago by an engineering friend and colleague Donald McIntyre, who had worked with them on their Canterbury project and where Peoples' Wall was first installed. I was sold with a single sentence from Donald when he said, "they are such fun to spend time with". I have subsequently shared many conversations with Monica and Philip about the importance of collaboration across art and architecture and it is because of this friendship that this important collaboration between our respective studios has emerged. To have the opportunity to exhibit Monica & Philip's work in our studio is a rare privilege and Apt is thrilled that they have trusted us with this wonderfully generous gesture.'
Jason Geen, Executive Director, Apt

For any enquiries, please contact Dawn Hepburn