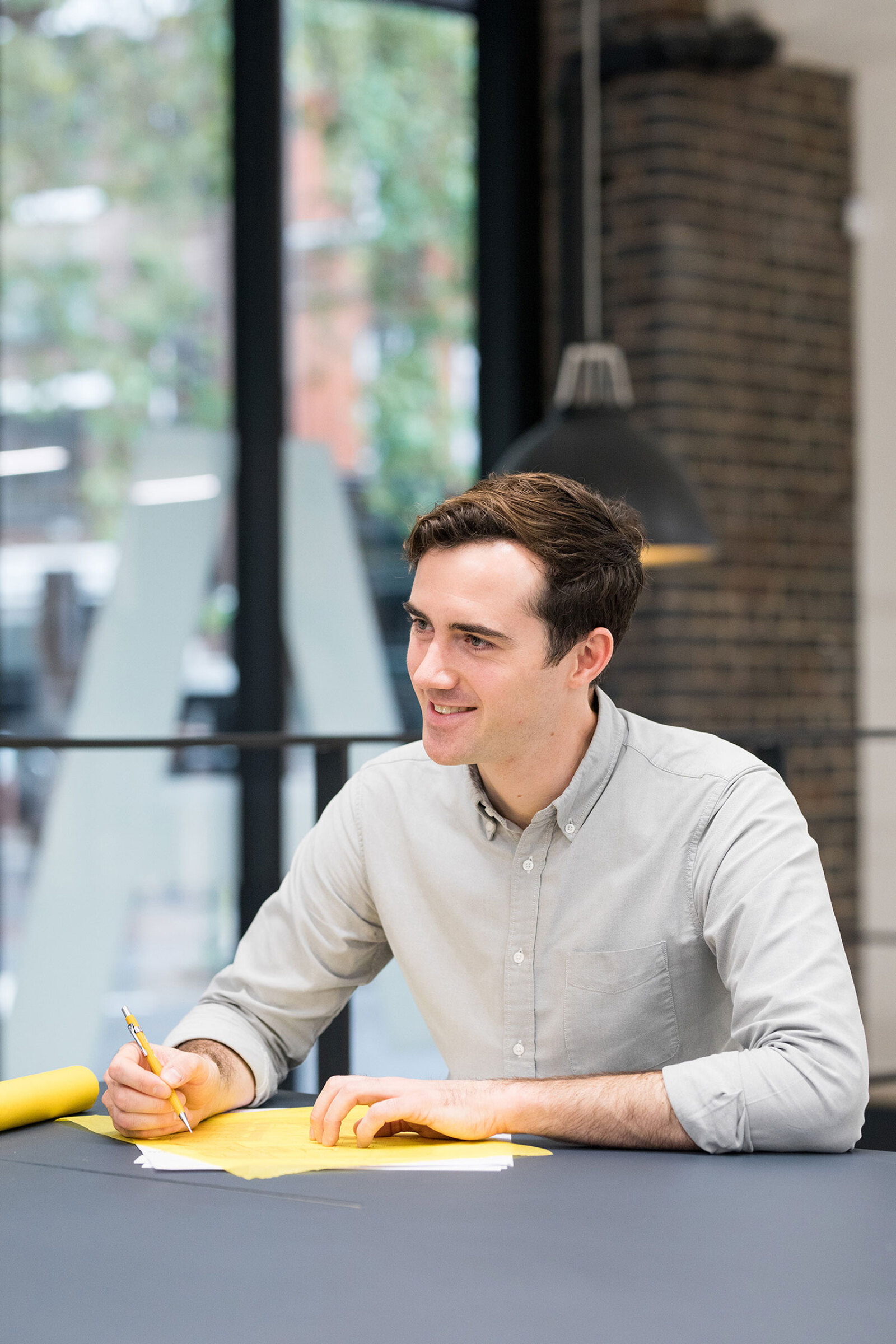 What inspired you to go into architecture?

At school I always loved art and design and enjoyed making things and drawing. But I also found subjects that explained the world, such as geography, physics, and history, really interesting. They give a little insight into how things work, how the world works, and how people interact with the world. Architecture is a really good example of something that combines all of those elements.

Does the reality of what an architect does align with your expectations before you started? If not, how does it differ?

One of the things that you don't realise before you start as an architect is the time and the complexity of modern buildings. As a student you can think of the role of an architect as simply designing how the building looks and how it's laid out. But those elements actually make up quite a short period at the start of what can often be a very long project. Working through all the details to get a project onsite and built takes a lot of time and work. I don't think that's something I really understood before I started, but it's something that I really find a lot of joy in now.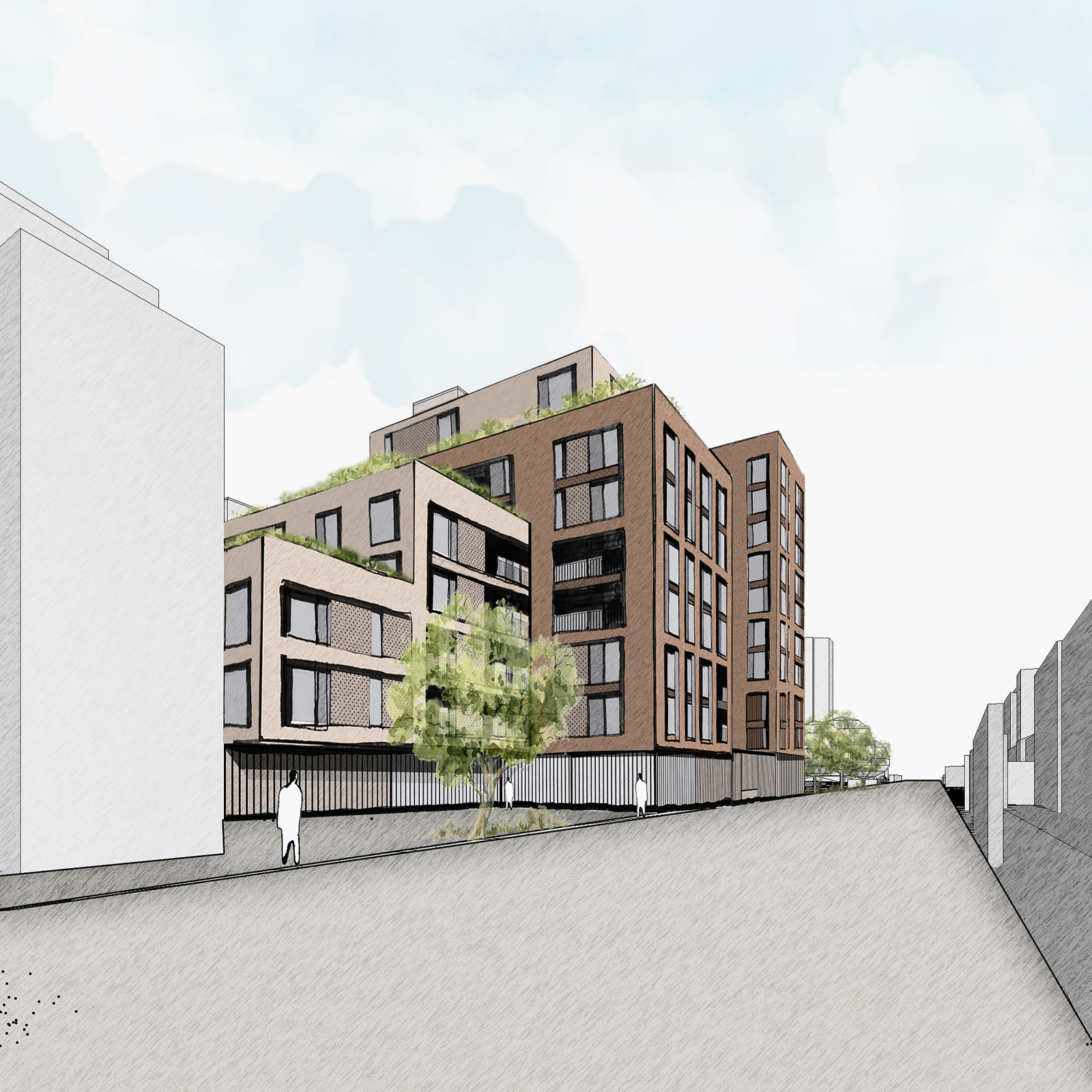 What piece of architecture or placemaking do you most admire and why?

It's difficult to pick a single piece of architecture, but there are two architects I particularly admire. Tadao Ando is a Japanese architect who is very famous for two things - his use of concrete and the way he plays with light. He built a number of museums on an island in Japan called Naoshima which I had the chance to visit a few years ago. There's one called the Chichu Art Museum which is almost entirely underground and contains a series of set piece artworks which the museum is designed around. For example there's a set of Monet's Water Lillies displayed in a room that's toplit by rooflights and paved in glistening white marble mosaic tiles. When you're there the walls and floor almost seem to dematerialise and the paintings are left hanging in the space, the way the light interacts with the artworks makes it a really special way of viewing them.

The other is Louis Khan who built a lot with brick and concrete - very raw materials. His work is quite monumental, which is not totally my thing, but I love that sense of permanence, and the sense of solidity that his buildings create. They are something that will be there for a long time. It's a reassuring feeling when you step into one of them.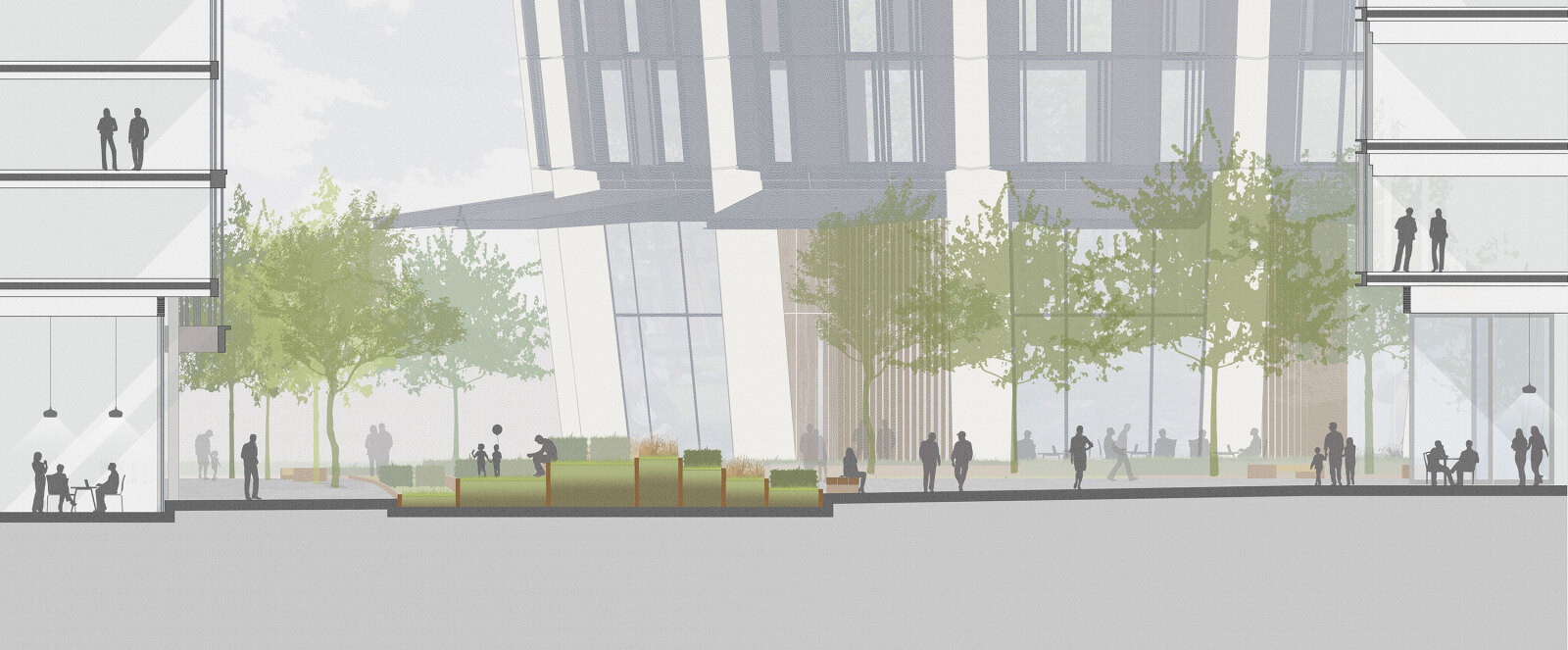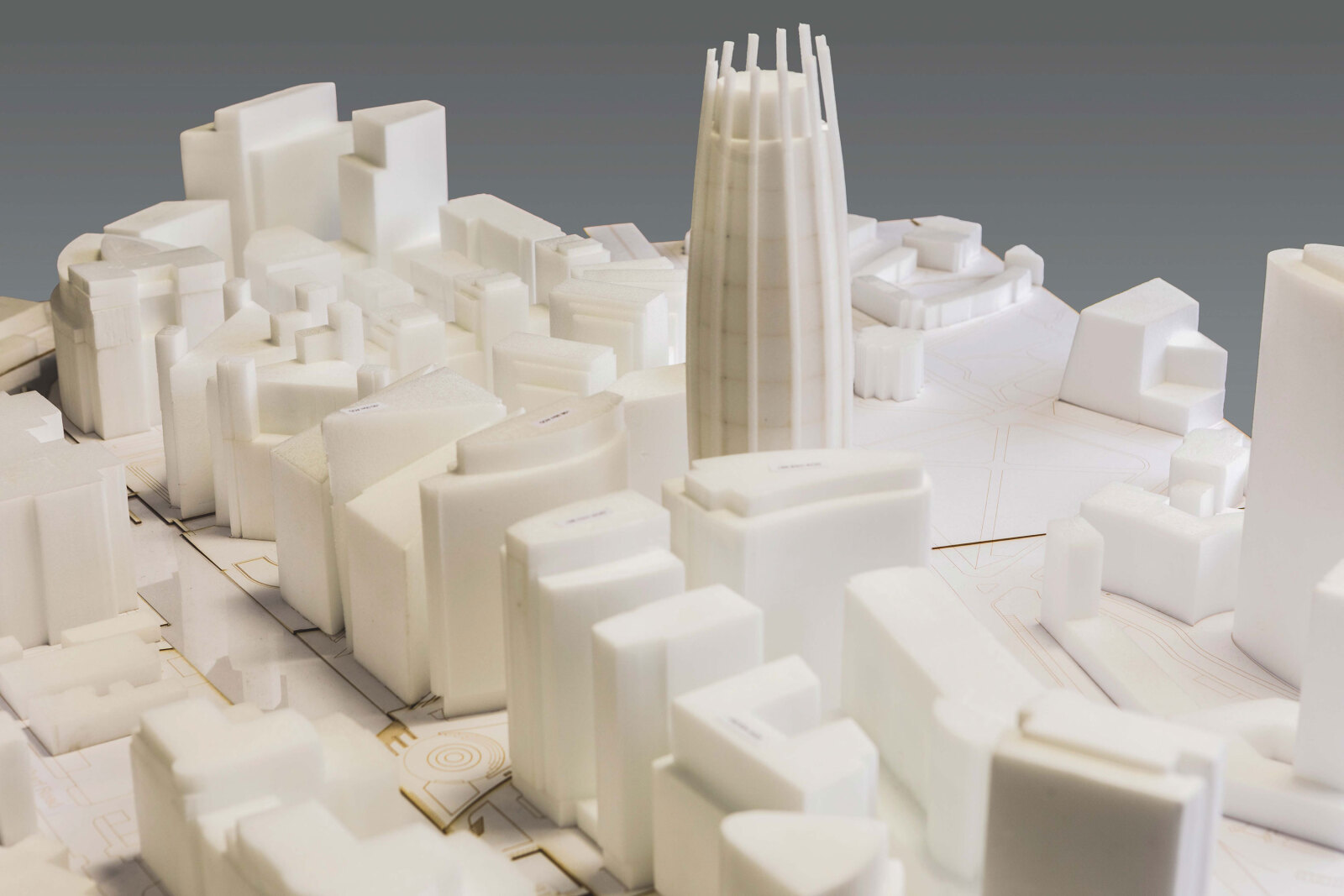 What do you think is the biggest challenge for the architecture profession and why?

Right now, it is sustainability. The construction industry in general is beginning to get a handle on the performance of buildings in terms of operational carbon - through things like solar panels and good insulation. But there's so much more to be done and we as architects have to be pushing this. Clients are increasingly coming round to the idea, but we have to be driving reductions in embodied carbon. We can do this through the use of alternative materials, for example by thinking about using timber instead of concrete and thinking about material life cycles. But we also need to consider sustainability in a holistic sense, by designing places for active travel and transport, rather than car-centred neighbourhoods. It is a challenge for the whole of society over the next 10, 20, 30 years and architecture is no exception to that.

Is there anything you would have done differently in your career so far?

Personally, I wouldn't have done anything differently, because what I have done has got me where I am. But I wouldn't necessarily advise someone else starting out to do it the same way. I think there's a lot of value to getting your qualifications and getting into your career a bit more quickly maybe than I chose to do. Then you have got some time to decide if it is the right thing afterwards.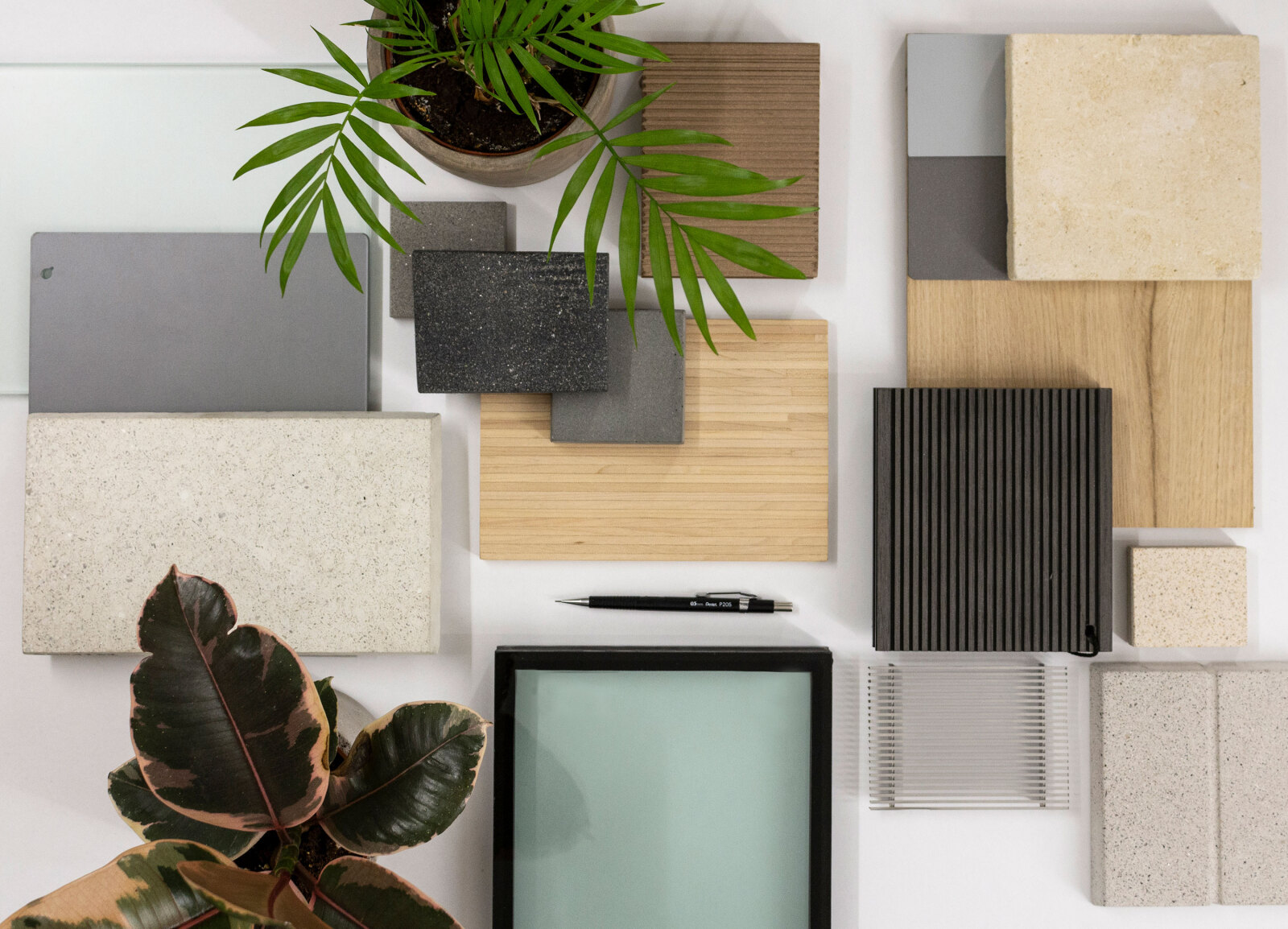 What could be done to make the architecture profession more accessible?

If you look at the make-up of architecture practices, and especially senior management, there is clearly a problem with accessibility in terms of gender balance and minorities. A lot of large practices in the UK are run by white men. There are signs of change though. Within admissions to architecture courses at universities the gender balance is now close to 50/50. In our studio it's certainly 50/50 at entry level. But there's certainly difficulty in bringing people from more diverse backgrounds into university, and then keeping both women and people from diverse backgrounds in architecture once they move into the profession.

I think reform of the education system is one thing that can be done and there are signs of progress on that. It takes a long time to train and qualify therefore you feel that you are starting your career quite late, and it can feel like it's taking a long time to progress. We have a couple of apprentices in the office who are working with us and studying at the same time. That allows them to earn some money and gives them some real-world experience. It breaks down slightly the fear of a seven-year process of qualification. So I think that's a positive step.

Work/life balance is another one. It has always been a known issue in the profession, but some progress did come out of the pandemic in terms of flexible working. People understand that we can deliver while working from home a few days a week and people can be trusted.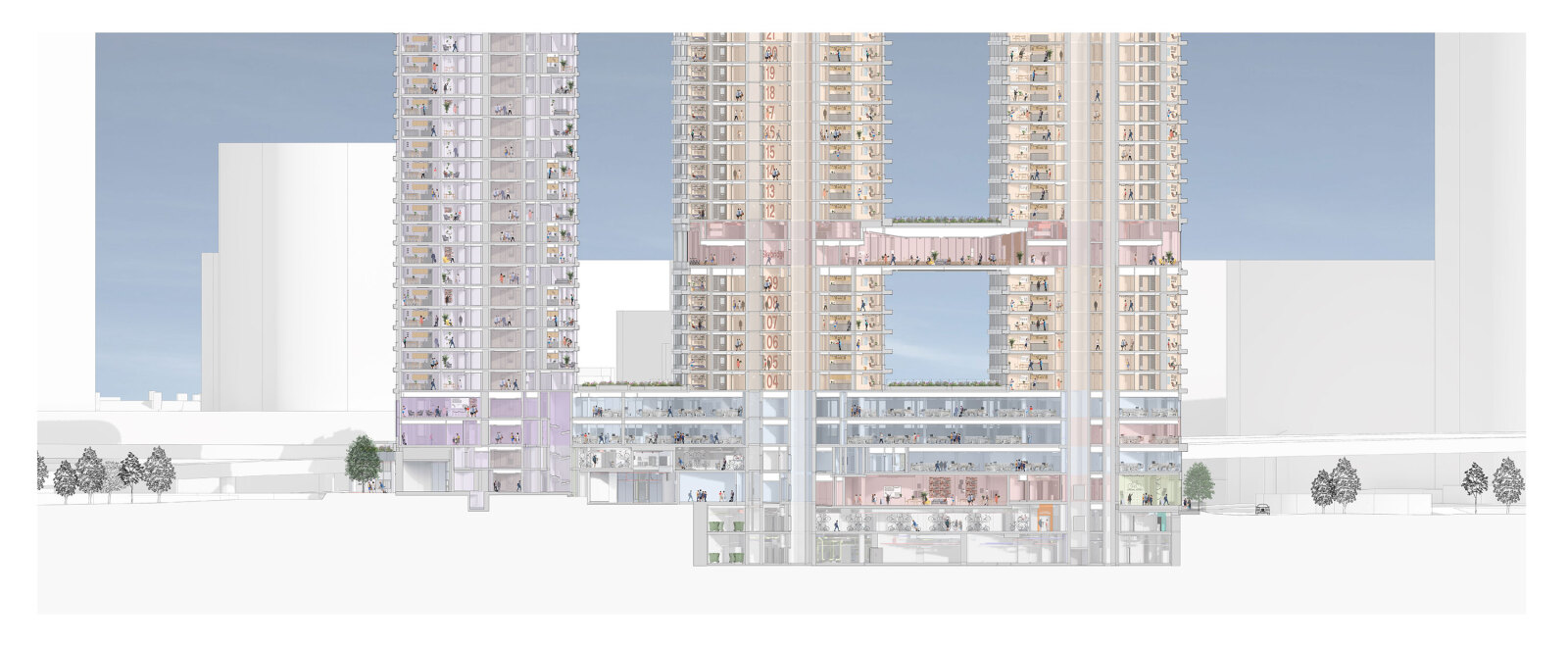 What advice would you give to any young person who is about to start a career in architecture?

For someone about to start studying architecture at university it's important not to take that too seriously. Not to worry too much about it, but to use it as a great chance to explore and test out your creativity try different projects, try new things, go and look at different architecture. Do not get too bogged down in the theory side of things.

You have been at Apt since 2010 but took a short break to explore an alternative career for a short period. What brought you back to architecture? 

I worked briefly in advertising for a company doing online video content for clients' websites and small online marketing campaigns. At the time I still had four or five more years of study to qualify as an architect, and I wasn't sure it was the right thing to do. What brought me back is the sense of satisfaction you get in seeing something you have worked on being built and being able to go to that place. In a small way you are contributing to the city that you live in and hopefully creating a place where people enjoy living or working. It's a lot of effort to get to that point but it's very satisfying to see. There's a feeling that it's a lasting contribution. It's something that will be there for some time.

What do you think are some of the factors that contribute to creating a successful and creative working environment? 

Respect is a key factor. Respect both for and from everyone you are working with, which goes across all levels within the working environment. It is about being open to ideas wherever they come from. It doesn't just need to be the case of taking the senior person's lead all the time but being able to recognise good thoughts from across the studio. That goes along with not having too much of an ego. Not being too precious about your own work and being able to accept contributions from everywhere.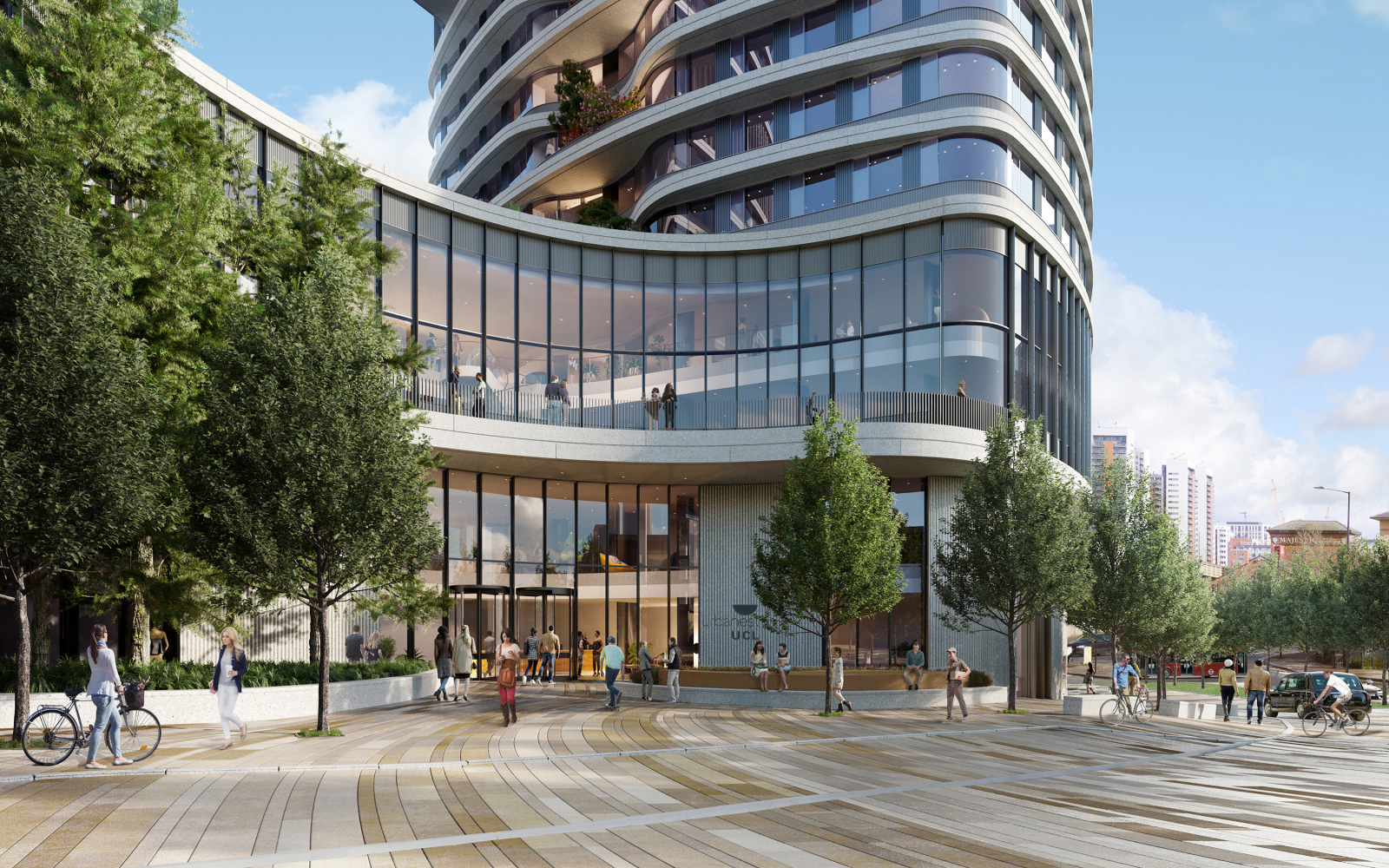 How have you seen the practice evolve and has this influenced your own design approach

The practice has matured in the 10 years I have been here. Responsibility for management has spread out across the practice more since it became an employee-ownership trust a few years ago. There is more input from across the studio into aspects of the running of the studio and into the projects than maybe there was before when it was a bit more centralised. As your career develops you naturally become more confident in sharing your ideas and putting forward your ideas. I guess I've always felt supported doing that here, and it has continued to grow as the practice has moved in that direction.


What project are you most proud of and why?

I'm working on a project at the moment that is just starting on site - student accommodation at 2 Trafalgar Way. It's still a long way from completion but is targeting Passivhaus, which is a very energy efficient building standard which started in Germany. It's going to be one of the largest Passivhaus buildings in the world once completed and I think that's something to be really proud of.

You've recently been made Project Architect, what new challenges does this pose?

It means I'm more involved in the running of projects, so I have to start to think more about things like project programmes and resourcing, rather than just dealing with design. Helping and mentoring people, which has always been encouraged within the practice, is now a more formal part of my role, so I'm more involved with helping people within my project team grow and progress their careers.