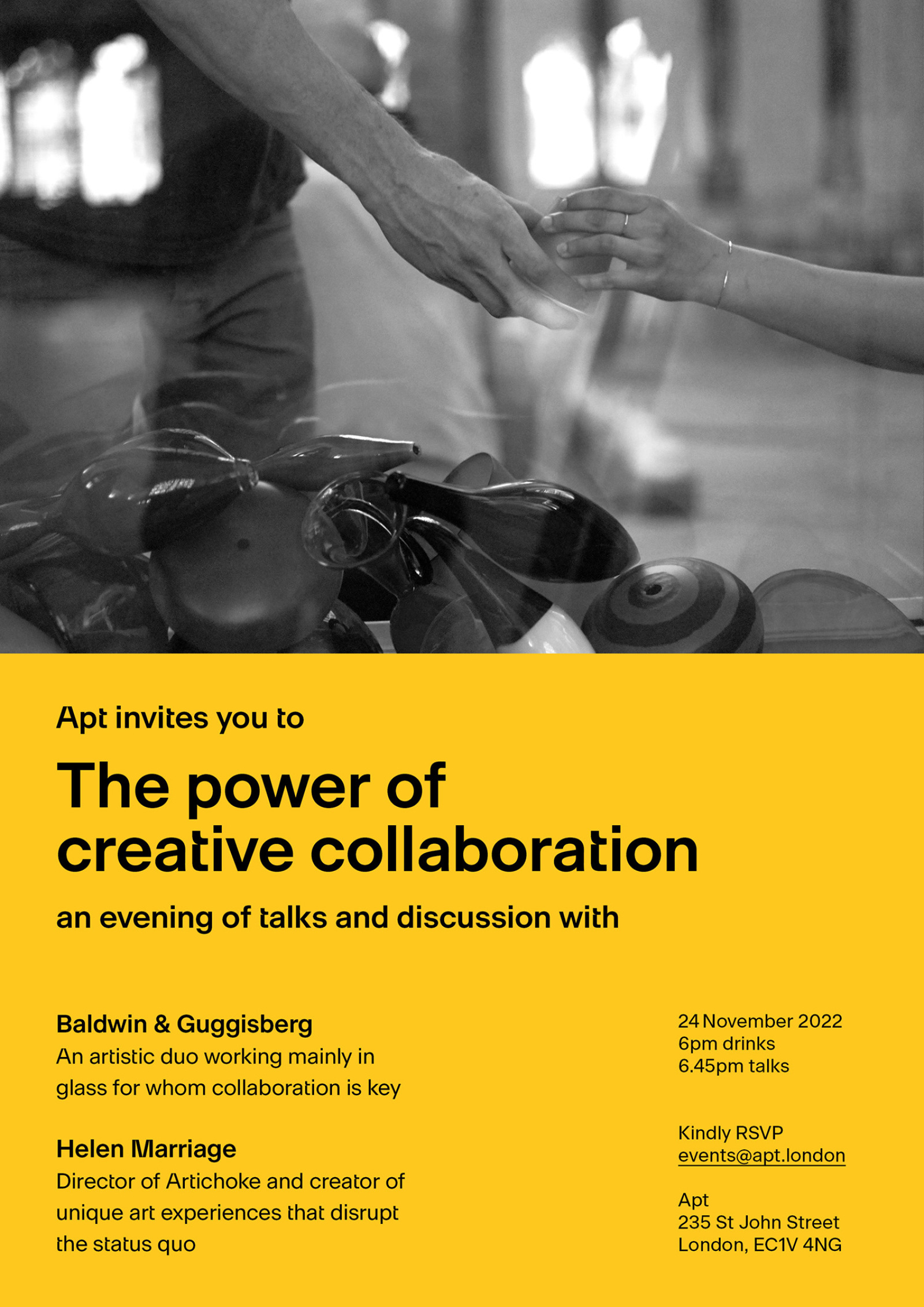 Philip Baldwin and Monica Guggisberg
have been a collaborative team for more than forty years. They share an instinctive appreciation for the blending of art and design, functionality and abstract expression, combined with a love of material, glass especially – but also metal.
Helen Marriage is Director of
Artichoke
, one of the UK's most innovative creative companies who work with artists to create unique, large-scale experiences that appeal to the widest possible audience. Helen's interests centre on the conjunction of art, civic disruption, public engagement and the transformation of daily life.
During the evening we will explore why engendering a culture of collaboration and interdisciplinary thinking matters (perhaps now more than ever), how it encourages innovation, as well as its power to transform public/private spaces, creative work and open up conversations.
For all enquiries, please contact
Dawn Hepburn.